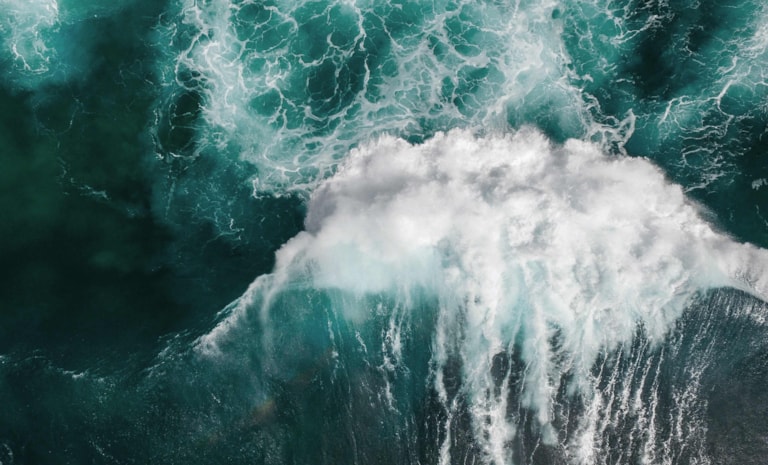 Blue travel is now also the greenest
2018 was the year when blue travel also became the greenest. Travelling on our beautiful, blue waterway over the Sound gained a strong environmental profile when battery power was introduced on the Aurora and Tycho Brahe ferries. This signals a transition from a traditional shipping business to a modern, self-assured company, with sustainability central to the experiences we deliver every day. The entire business model is now based on us minimising our environmental impact. It would be hard to take a clearer position on sustainability.
Ingenious and environmentally friendly
The introduction of battery power has been an extensive project that has taken several years to implement and which has entailed major technological challenges and ingenious solutions. When the two ferries are operating under full battery power, carbon dioxide emissions are reduced by 65 per cent. Obviously, energy consumption and emissions of sulphur- and nitric oxide are also reduced. In addition, noise, fumes and vibrations disappear. It improves the working environment for employees and produces environmental improvements for local residents in our two home cities of Helsingborg and Helsingör.
The green journey is now continuing. Sustainability issues are being highlighted throughout the company more than was previously the case. They are linked to targets, key indicators and regular measurements, which are communicated comprehensively via the sustainability report.
We are ForSea
If battery operation was one major event in 2018, then the establishment of the new brand was another. We have become ForSea and taken on an individualised, greener identity. The actual name captures the fact that the sea and its local environment is the focus of our business operations, but also that we are forward-thinking and modern in what we do and what we offer our customers. The new identity is important in contacts with customers, suppliers and other external stakeholders. We are making it clear to them that ForSea stands for sustainable encounters between people and ideas, contributes to linking together the Öresund region and creates conditions for new business. The identity is also significant for ForSea employees, who feel that we are now standing on our own two feet and have started a development journey in which everybody is involved and can feel proud of. The green journey that is being implemented in ForSea is a cultural one, where we are in part involving managers and focusing on leadership issues in a new and comprehensive way, in part advancing the work of setting and following up objectives throughout the business.
The fact that we only offer one route has been fundamental in forming the image of ForSea. One of the main messages in the brand profile is "the little big journey". The message captures the fact that we offer all customers an experience, regardless of whether they are travelling with us to commute, shop, "take a tour", have a holiday, transport freight or have a relaxing moment. Whatever the situation, ForSea will be an attractive supplier of experiences which make an impression and feel memorable on the short journey over the Sound. In developing the experiences on board we are simultaneously contributing to making Helsingborg and Helsingör more attractive destinations for tourists and all other visitors.
Growing profitably and sustainably
With a clear sustainability profile and a new brand behind it, ForSea is now targeting both increased growth and profitability in coming years. The aim is to increase the number of passengers to 9 million a year by 2023, including through developing offers and experiences for the different customers that travel with us. It is equally important that we develop our digital platforms, enabling ticket purchase, shopping offers and much more to be handled flexibly in these channels.
At the same time, we are observing that our sea route is a competitive and more environmentally friendly alternative for freight transportation going to, from or via the Öresund region. The ferries offer a short cut. In line with the environmental argument gaining greater traction in in transport industry, I am sure that ForSea will be perceived to an even higher degree as the most sustainable and cost-effective route.
In conclusion, I would like to thank all employees for their fantastic efforts during 2018. It was an intensive year with a number of major changes, but above all, the year when we laid the foundations for an exciting development journey which has only just begun.