ForSea publishes its 2021 Sustainability Report – 70% reduction in CO2 footprint by end of 2022
ForSea can look back on yet another year of navigating a successful course between the restrictions and conformance requirements of two countries. This has been achieved thanks to crews and staff that have given their all, adapting operations to new conditions in order to continue to offer all of our passengers journeys that are safe, secure and sustainable.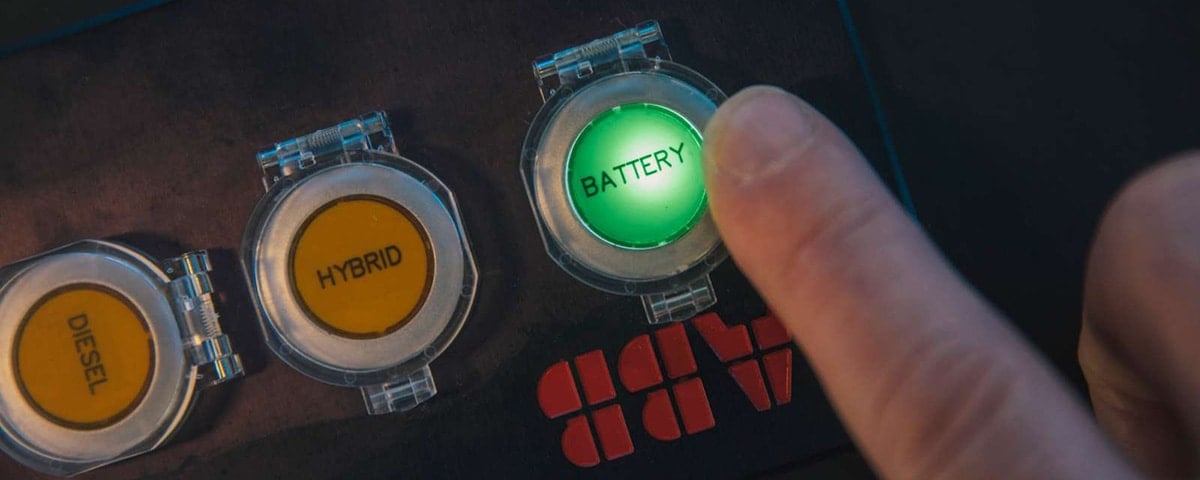 It has been a year that, despite the pandemic, has seen freight volumes recover to levels similar to those in 2019. ForSea has also made much positive progress towards its ambitious sustainability goals, with significantly reduced CO2 emissions equivalent to savings of 26,800 tonnes compared with the baseline year of 2016. Despite energy-intensive operations involving an annual total of no less than 43,500 crossings of the Öresund Sound with a passenger capacity of 1,200 people per ferry, ForSea has continued to reduce its energy consumption, ensuring that sustainability awareness remains at the forefront of operations throughout the entire organisation.
Reduction in CO2 emissions and lower energy consumption
ForSea's number one objective is to run sustainable business operations with the least possible environmental impact. The UN's sustainable development goals (SDGs) have formed the basis for work in this field. ForSea has identified seven of these SDGs to guide the company in its strategic and operative activities. This is reflected in work throughout the company, from ferry operations to the choice of the products on sale in the restaurant/café, food waste reduction and waste management, reductions in noise levels from vessels, the management of black water, and absolute transparency and equality in all aspects of HR management. Some of these changes are apparent to our passengers, but most are far-reaching improvements whose impact has been greatest on our internal processes and investments designed to benefit the environment in general and our immediate surroundings in particular.
"When we combine the reduction of CO2 in all of our operations, including our investment in a new battery pack for our Tycho Brahe ferry, forecasts for the year suggest that we are well on the way towards achieving total CO2 emissions in 2022 that are fully 70% less than those in the baseline year of 2016. In concrete terms this involves a reduction from 37,800 tonnes of CO2 in 2016 to just 11,000 tonnes in 2022. That equates to a reduction of no less than 26,800 tonnes – sufficient to feature large in the national CO2 estimates for both Denmark and Sweden," says Kristian Durhuus, CEO of ForSea.
The biggest and most obvious change has been the switch to battery power which took place in 2018 and the ongoing process of upgrading Tycho Brahe, which is expected to be completed by mid-2022. Conversion to battery power not only results in reduced emissions but also reduces energy consumption as the conversion efficiency for batteries is much higher than that of a diesel engine. This is evidenced in reductions in energy usage of 42% compared with the baseline year of 2016 and 19% compared with 2020.
Green choices in the restaurant and café
ForSea operates a number of restaurants and cafés with a high turnover of goods. In 2021, for example, these facilities sold 10 tonnes of fish, 2 tonnes of tenderloin and 91,854 Danish red sausages. With this in mind, ForSea has focussed attention on four key areas of relevance: food waste, certified ingredients, climate impact and sustainable fish and seafood. In 2019 ForSea became the first shipping company in Sweden and Denmark to be certified in accordance with the MSC/ASC traceability standard. Since 2020 all fish and seafood served onboard has been certified. In addition, ForSea also works hard to reduce food waste.
Since 2017 ForSea's climate impact/kg of food has decreased by 31%. After measures to quantify and reduce food waste were fully rolled out in 2020, food waste per passenger was reduced by no less than 11.5% in 2021. Today any food waste is sorted and sent to OX2, a renewable energy company, for conversion into biogas and biofertiliser.
Acceptance and open-mindedness at ForSea
ForSea holds employees in high regard for the way they have demonstrated their commitment to continue to carry out operations in the best possible way in recent years, regardless of the circumstances. The company has a clear zero vision approach to work-related accidents and injuries, and strives to promote equal rights and support equal opportunities at work, regardless of gender, ethnicity, religion, or other belief. A co-worker survey conducted each year in order to identify initiatives and improve opportunities to influence the corporate culture and activities includes assessments of the work environment, personal development opportunities and confidence in management. Response levels are high: 86% of employees took part in the 2021 survey, giving the company a rating of 4.0 on a 5-point scale.
"It has been a special challenge for all of our skilled and highly committed co-workers to sail constantly between two countries, while consistently living up to the different rules and regulations that apply in their respective territorial waters. This has been all the more demanding in view of the fact that we are not merely a ferry company, but also run operations in shops, cafés, bars, etc., each of which is affected by different sets of regulations. Yet the task has been performed in expert fashion. Despite the everyday complications we have faced, no fall in customer satisfaction levels has been recorded during the year. Similarly, there has been no difference in levels of co-worker satisfaction, despite the challenges the situation has brought. For me, this is a source of great joy after such a challenging year," says Kristian Durhuus, CEO of ForSea.
Facts at glance
ForSea works towards meeting the demands of the following Sustainable Development Goals: SDG 3 Good and well-being, SDG 9 Industry, innovation and infrastructure, SDG 10 Reduced inequalities, SDG 11 Sustainable cities and communities, SDG 12 Responsible production and consumption, SDG 13 Climate action, SDG 14 Life below water.
70% reduction of CO2 emissions by the end of 2022.
During 2021 Aurora made 92.5% of its crossings on battery power. CO2 emissions were slashed by 54% (20,500 tonnes) compared with the baseline year of 2016.
42% reduction in energy use compared with the baseline year of 2016 and 19% compared with
In 2021 a total of 450,101 trucks crossed the Öresund Sound with ForSea, which equates to a reduction in CO2 emissions of 14,287 tonnes compared with alternative routes avoiding the ferry.
In 2021 ForSea transported 3.9 million passengers. (2021: 3.5 million.).
86% of ForSea employees took part in the PULS co-worker satisfaction survey and 89% of employees had co-worker appraisals.
Only two work-related injuries were reported in 2021, resulting in a total of just 11 days of absence from work.
In 2021 the portion of certified ingredients in food served in the restaurants rose from 13% to 18.69%.
Organic waste accounted for 32 tonnes of the total amount of water that was sorted during the year. This was sent to OX2 for conversion to biogas and biofertiliser.
All single-use plastics made from fossil-based chemicals were phased out during 2021. Today all products supplied for customer use are made from bio-based or recycled plastics.
The Helsingborg-Helsingør ferry service is the region's floating bridge and consists of five ferries, Aurora, Tycho Brahe, Hamlet, Mercandia IV and Mercandia VIII, all of which are environmentally friendly and equipped with catalytic converters. Aurora and Tycho Brahe have both also been converted to battery-powered operation for a total investment cost of approximately SEK 300 million. INEA, an executive agency for innovation and networks within the EU, has allocated approximately SEK 120 million to support the investment.
In 2019 ForSea carried 7,0 million passengers and 1.3 million cars, 440,000 trucks and 16,000 buses and coaches – 20% of the total number of vehicles crossing the Öresund Sound1 in that year. This traffic promotes integration and growth in the Öresund Region and is managed by a staff of 600 dedicated professionals, working every day to ensure that users have access to safe, efficient connections between Sweden and Denmark that make every journey as convenient and comfortable as possible, and reduce CO2 emissions by 70% compared with previous operations without battery power. The crossing also helps to create a further 2,000 job opportunities in the region. Kristian Durhuus is CEO of ForSea AB, which is owned by investment specialist Igneo Infrastructure Partners (First Sentier Investors).
1 Total amount of crossings via Öresund Bridge and the Helsingborg-Helsingør route operated by ForSea.